Providing
Web Hosting
and website support
Scale your website with our exceptional customer support and uptime guarantee. Our familiar team of experts will guide you from launch to growth.
Shared Web Hosting
Launch your website on our cPanel platform which includes a SSL certificate to keep your site secure.
Managed WordPress
Build a website for your business, or start a blog. We'll secure it & provide regular updates.
Managed VPS
Virtual Private Servers are perfect for eCommerce, high security, and high traffic websites.
24/7 Monitoring
Cloud servers are monitored 24/7 to help ensure our 99% uptime guarantee.
Our Guarantee
Just not working out? Don't worry, you have 14 days money back guaranteed.
Custom Design
Whether it's graphics, a complete redesign, or a custom theme for WordPress, we have you covered.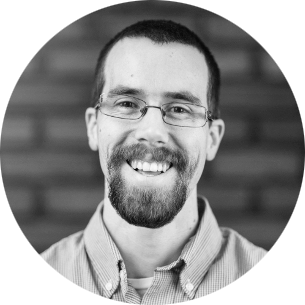 Get the customer service you deserve
We are based in Chattanooga, Tennessee, and our highly available (HA) server & network hardware is located in a HIPAA Compliant Data Center with redundant uplinks.
We'll always be your familiar, friendly team of web experts.
We won't try to sell you what you don't need.
We'll guide you until the job is done.
Website Security
Done Right
Our Managed WordPress service keeps your website secure with regular updates and security software configured just for you. We'll fix your website if it ever gets hacked. And we back it up every single day. Get the web hosting plan that is right for you
Shared Hosting
With cPanel & Excellent Support
99% Uptime Guarantee

1 Domain Name

2 Databases

2 GB Disk Space for Website

4 GB Disk Space for Email

Billed Annually

Buy Two Special: 4 domains, 8 databases, 4GB for website, and 10GB for email for only $17.90/month
Managed WordPress
Great for Blogs & Small Businesses
All Shared Hosting Features

We are responsible to keep WordPress regularly updated (at least 4-6 times per year)

We'll fix your website if it ever gets compromised

We'll install WordPress security software

Billed Annually
Managed VPS
Fully Managed Private Server
50GB Disk Space

2GB RAM

CentOS, Red Hat, or Ubuntu

Access to Offsite Backups

PCI Compliant (if needed)

All resources can be increased

Billed Annually or Monthly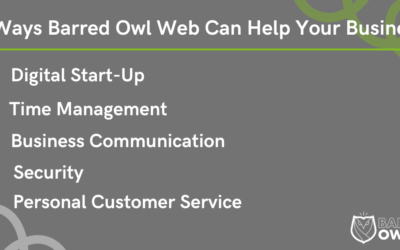 Maybe you're a new business who needs help with your digital start-up, or maybe you just don't have the time to keep your current website updated. Maybe you need a way for your employees to contact each other and clients without using their personal email address, or...
read more
Praise for Barred Owl Web
The Barred Owl Web team is very technically proficient, always extremely responsive and provides a high level of customer satisfaction.  We highly recommend Barred Owl Web for web development, technical, and customer support.
– Enrique Fiallo, Director of Technology, NET Institute
I highly recommend Barred Owl Web. When we began working with this excellent provider, our recurrent web issues were dramatically reduced. They are super responsive when we need support and always provide a choice of solutions when we need to make any adjustments. They are very well versed and experienced in web security. Best of all, Barred Owl Web is staffed with really good and nice people. They never speak web jargon to us and are a pleasure to work with.