You just launched your new website, and love the way it looks. You know that you can attract more visitors and that your spiffy website will convert more visitors into customers. Suddenly, your email inbox is inundated with dozens, then hundreds, of spam submissions coming from your website.
Sound familiar?
Website spam is a problem common to most website owners. Unfortunately, spam takes up a massive percentage of total internet traffic, and spam that is generated from websites (as opposed to email spam) is just as annoying as the rest. In this blog post, I write about some of the ways you can cut down on this type of spam.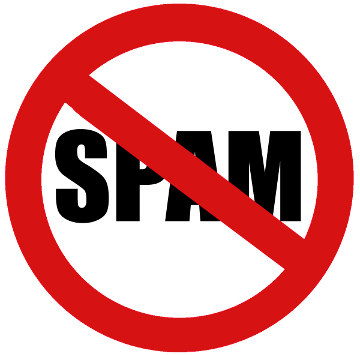 Most websites these days run on a Content Management System (CMS) such as WordPress or Drupal. This is a good thing, because these systems let the website owner login and make changes to their website without having to learn any fancy code. They also give website visitors the chance to interact more easily with the website, such as posting comments and submitting contact forms. Barred Owl Web is built on WordPress.
Unfortunately, this ease of accepting comments and contact forms enables spammers to abuse the system (pun intended). Here are some ways you can cut down on website spam:
Use a service such as Akismet or Mollom
Akismet for WordPress and Mollom for Drupal are services that millions of websites use to prevent spam from cropping up. Both services are free for non-commercial use, and require a small monthly subscription for commercial websites. 

The advantages to using a service like this are tremendous: The content filters are highly accurate (millions of websites use services such as these two) and they require nothing from your legitimate website visitors.

Use Captchas
Another way to reduce website spam is to insert Captchas into the forms you want to protect. This strange, random blocks of numbers and letters that appear at the bottom of a form requires the website visitor submitting the contact or comment form to enter what they see. Often times, the letters or numbers are hard to decipher. Captchas certainly add a level of complexity and annoyance to website forms for the end users.

Another, newer type of Captcha is Google's reCaptcha, which is easier for end users, and simply asks them to click a checkbox to prove that they aren't automated robots. This Captcha seems to also work well.

Require comments to go through moderation
This method adds no protection to the website from getting bombarded with spam. Instead, all comments go into a moderation queue before they are automatically published.

Unfortunately for the website administrator(s), this requires manual intervention – sometimes going through hundreds of spam comments just to ensure a small handful of comments do get published. This method of reducing website spam is the one I would least recommend.
Are there other methods you use to reduce the spam on your website? Let me know!
To learn more about our services, visit our home page, or read about our services.